HOT Shots
Every weekday morning during the Morning Hot Tub with G-Rant and Sherri K at 6:40, 7:40 and 8:40 you will hear Hot Shots! Hot Shots are compiled from of the biggest celebrity stories and scandal from Hollywood. The Morning Hot Tub will discuss, debate and disclose anything and everything they can find with Hot Shots.
HOT

SHOTS
Prince Willy was spotted doing Jagerbombs with an Aussie model while the rest of the royal family took part in Commonwealth Day ceremonies. The 34-year-old married father of two spent the day skiing and boozing with Sophie Taylor at a resort in Switzerland. Prince William, on a guys-only trip to the Alps, was seen high-fiving the 24-year-old model while drinking beer, wine and Jagerbomb shots. Reports say William and his pals had skied to the restaurant, while the girls came up the mountain specially to meet them. The boys ate lunch and the girls joined them for a load of drinks. William seemed to be getting on very well with Sophie and they were giggling and laughing. Once they'd finished skiing for the day, they all met up with the girls again at another bar. While Prince William was off partying slope-side, his fellow royals were taking part in services for Commonwealth Day, seen by the Queen as the most important on the royal calendar. The Queen was joined by Prince Philip, Charles, Camilla, Harry, Andrew and Edward. Prince William's wife, Kate Middleton, stayed home from both activities, opting instead to look after the couple's two kids.
Ewan McGregor was caught out by Winter Storm Stella in New York on Tuesday when he turned up for a Trainspotting 2 press day only to find reporters hadn't braved the elements. The Scottish star was all prepared to answer questions about his Trainspotting sequel at the unnamed hotel, but there was no one there to ask them. Posting a pic of an empty hallway on Instagram, the actor wrote: "T2 press day. NY. Where are the press though?" He added another shot of himself waving to the camera at the end of the still-empty hallway that should have been full of reporters.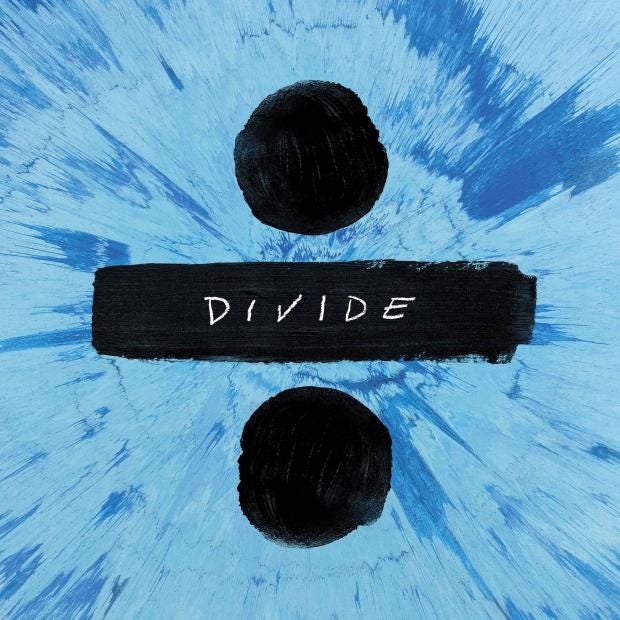 Ed Sheeran has broken several Guinness World Records with his latest album, ÷ (Divide), which was released earlier this month.The British singer's third studio album has become the fastest-selling pop album in the U.K. by a male artist after debuting at number one. Sheeran's new record has also sold more copies in its first week than the rest of the U.K.'s Top 500 albums combined. Additionally, 16 of the U.K.'s Top 20 tracks belong to Sheeran, nabbing him the record for most simultaneous U.K. Top 20 singles.
Justin Bieber continued his angry streak as he cursed at photographers and gave them the finger as they interrupted his downtime yesterday on ironically enough on an island called Makepeace. This is fresh off news of a video of him telling a fan she made him sick as she attempted to snap a selfie with him. The latest incident occurred when paparazzi attempted to chat to Justin as he enjoyed the sunshine on Richard Branson's heart-shaped Makepeace Island Resort, situated on the Noosa River in Queensland, Australia at a cost of US$5,500 per night for four guests. The 23-year-old singer, who is currently on tour, didn't respond well to his downtime being interrupted, and could be seen telling them to "f--- off" before flipping the bird with both hands, in video footage obtained by Australia's 7News. Oh boy.
Mischa Barton's lawyer is threatening to file a revenge porn lawsuit on her behalf after it was revealed a sex tape featuring the actress is being shopped. The lawyer released a statement saying "Ms. Barton does not consent to any disclosure of any such images. She believes that she was recorded without her consent by someone she was seeing at the time," "Revenge pornography is a form of sexual assault, and it is also a crime and a civil wrong in California. And we still not stand for it." The scandalous legal issue comes less than two months after Mischa Barton said she was drugged, leading to her emergency hospitalization. She later crashed a U-Haul.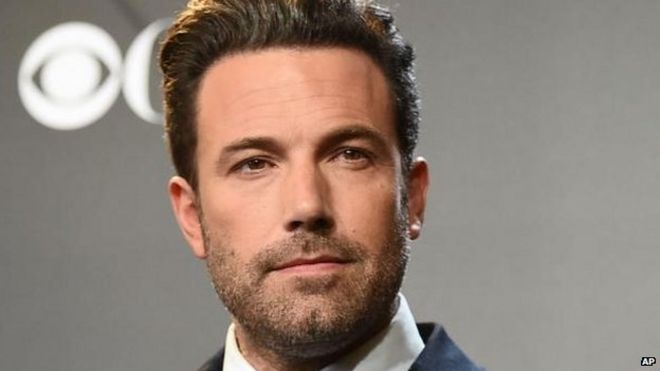 Ben Affleck has completed treatment for alcohol addiction. The actor, 44, made the announcement in a Facebook post yesterday. "I have completed treatment for alcohol addiction; something I've dealt with in the past and will continue to confront," he wrote. "I want to live life to the fullest and be the best father I can be. I want my kids to know there is no shame in getting help when you need it, and to be a source of strength for anyone out there who needs help but is afraid to take the first step. I'm lucky to have the love of my family and friends, including my co-parent, Jen, who has supported me and cared for our kids as I've done the work I set out to do. This was the first of many steps being taken towards a positive recovery." Good for Ben.
More deets have been revealed about Jennifer Lopez and Alex Rodriguez aka #JROD's new romance. JRod have only been dating for about a month and they were introduced by "mutual friends who put this idea together." A source said, "Alex and Jennifer ran into each other about a month or so ago in L.A. They're both single, have these huge careers and their families are their No. 1 priorities. They have a lot in common and friends thought they could be really good together." J.Lo is techinically still single and is being "cautious." Another source told us "She seems excited. He has been around her family and she really likes that he is a dad. She is aware, though, that he is a ladies' man too and is being cautious. For now, it's just fun. She is single and enjoys dating." GET IT J LO!
Former Fifth Harmony member Camilla Cabello has opened up about why she won't talk about her love life, saying "I get why people are interested in my love life, but I don't want to give people that piece of me because it is the most important part," She continued: "Here's my dream life: I want to make songs and have incredible experiences with people. I don't want to be locked up in a hotel room and just do press and red carpets. That's not the kind of life I want to live. I want to make music, but I also want to go on road trips with friends. I want to go backpacking around Europe. I want to meet a Spanish boy in Spain and fall in love." Sounds like a great life.
Mama June Shannon has admitted she paid for all her surgeries, not the TV shows. "I had to pay, just like everybody else, [the surgery] was going to happen whether I had them or not." She also addressed whether she would allow her daughters Alana (AKA Honey Boo Boo), 11, and Lauryn, 17, to undergo surgery to lose weight saying "If it would make them confident, then yes, I would recommend the surgery." Mama June underwent extensive workout routines following her gastric sleeve procedure, before getting plastic surgery.