HOT Shots
Every weekday morning during the Morning Hot Tub with G-Rant and Sherri K at 6:40, 7:40 and 8:40 you will hear Hot Shots! Hot Shots are compiled from of the biggest celebrity stories and scandal from Hollywood. The Morning Hot Tub will discuss, debate and disclose anything and everything they can find with Hot Shots.
HOT

SHOTS
The cast and crew of Sudbury-shot comedy series Letterkenny walked away from the Canadian Screen Awards on March 12 with three awards in tow. Letterkenny won Best Comedy Program or Series, Best Writing in a Comedy Program or Series, and Best Direction in a Comedy. They had a total of eight nominations, it's hard to argue that Letterkenny isn't one of the most popular shows in Canada right now. Actors Jared Keeso and Nathan Dales were both nominated for Best Performance by an Actor in a Comedy for their roles as the show's lead characters Wayne and Daryl.
Montana Fishburne, the daughter of actor Laurence Fishburne, was arrested for allegedly driving under the influence in Florida Saturday morning. Florida Highway Patrol troopers took 25-year old Montana into custody at 1:56 a.m. after she allegedly hit a vehicle that had slowed down to avoid another crash. A trooper allegedly discovered an open bottle of wine on the rear left floor of Fishburne's 2016 Toyota Corolla and "the two front seats splashed with a purple liquid emanating a strong odor of alcohol," according to the Florida Highway Patrol report. Montana made headlines in 2010 after appearing an adult film at just 18, against her fathers wishes.
Hanson, yes the "MMMBop"-ing brothers, musicians, and beer brewers — will embark on a world tour for their 25th anniversary as a band, the group announced Monday. The Middle of Everywhere 25th anniversary tour kicks off May 21 and will arrive in Toronto and Montreal in October. The group also announced a new Christmas album called Christmas, to be released later in 2017.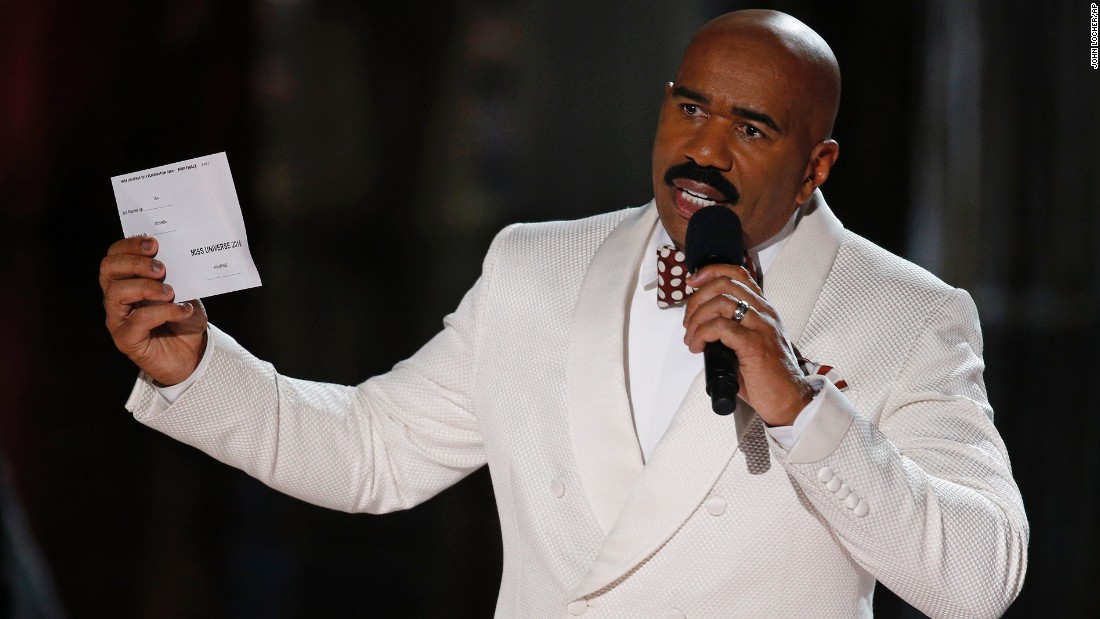 Steve Harvey opened up about the backlash he faced after his 2015 Miss Universe mess up, where he mistakenly crowned Miss Colombia when Miss Philippines was the actual winner. The Family Feud host, 60, revealed details of the scary threats he received saying "Empty boxes with bows and pictures of bombs," "And these with death threats on social media that would pop up from fake IP addresses. I wound up with 24-hour armed security at my house. I have two armed guards there full-time to this day." Even though more than a year has passed since the December 2015 incident, the comedian said that he won't be vacationing in Colombia anytime soon. "In the Philippines, they love me — but I can't go to Colombia," he said. "The next morning, there was this massive crowd, all around my car outside the hotel—all these Colombians giving me hell. My Twitter and Instagram blew up and I got called every name in the book. I got cussed out in Spanish so bad that I know profanity in Spanish now."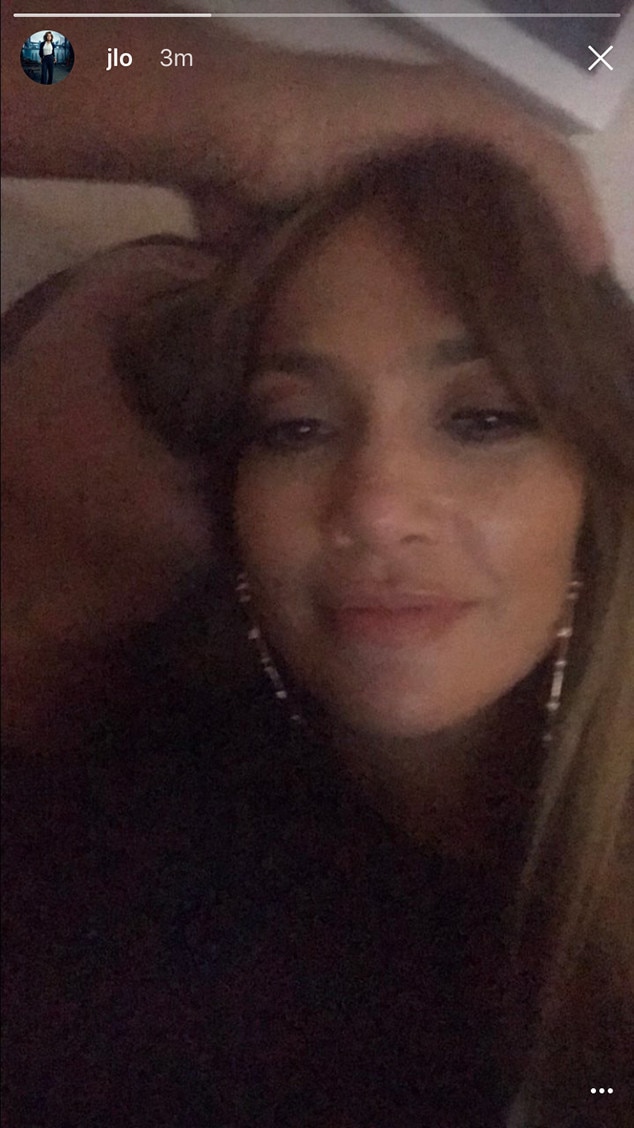 They were Instagram official...but only for a couple of minutes! Jennifer Lopez shared a picture on her Instagram story of her and new beau Alex Rodriguez cozying up to each other. JLo deleted the image shortly after posting. The since-deleted picture comes at the end of a romantic weekend trip to the Bahamas, where J.Lo and A-Rod spent an intimate weekend at an exclusive resort.
Ed Sheeran is pretty much the greatest guy. The latest story is of a British musician named Charlotte Campbell, who recently put a 15-second clip of her covering Ed's song "Castle on the Hill" on her Facebook page, and when she did, she was banned from the Facebook for three days for "copyright infringement" and warned she'd be banned permanently if she did it again. That's when Ed stepped in. Some of Charlotte's fans took to Ed Sheeran fan sites to complain that all she was doing was paying tribute to Ed, and this was the thanks she got. As a result, Ed himself posted a message on Charlotte's Facebook page assuring her that he'd take of the problem. "Just seen your video, [the ban] definitely has nothing to do with me," he wrote. "I bloody love seeing people cover my songs. One of the best things I get out of this job is seeing other people find enjoyment too." He then explained that his record company has a bot that trolls sites looking for covers. "It's just bad luck that it was your video," he explained. "I've had a word, and I'll get it sorted. Sorry again. Keep doing what you do, 'tis ace." Charlotte, of course, was thrilled at Ed's offer to help.
Jonah stepped out looking noticeably slimmer on Saturday, after a trip to the gym.Hill, 33, recently said that he's working on getting in better shape after gaining weight for his 2016 move War Dogs. On the Tonight show Jonah said "I gained weight for this movie War Dogs, and then I wanted to get in better shape, so I called Channing Tatum, and said, 'Hey, if I ate less and go to a trainer, will I get in better shape?' And he said, 'Yes, you dumb motherf——, of course you will. Jonah previously lost 40 lbs in 2011, after deciding to change his habits.
The Big Bang Theory spinoff is officially happening: Prepare to meet Young Sheldon. CBS ordered the spinoff straight to series for the 2017-2018 series. The series follows Sheldon Cooper, but at the age of 9, living with his family in East Texas and going to high school. It'll be called Young Sheldon and it stars Big Little Lies' Iain Armitage as Sheldon Cooper, Zoe Perry, Lance Barber, Raegan Revord and Montana Jordan. Perry is taking over the role of Sheldon's mom from her real-life mother, Laurie Metcalf. Metcalf was nominated for an Emmy for her work as Mary Cooper on The Big Bang Theory. Jim Parsons, The Big Bang Theory's Sheldon Cooper, will narrate the series and serve as executive producer.
BACHELOR SPOILER ALERT.
Nick Viall and Vanessa Grimaldi are engaged! On Monday's final episode of The Bachelor, 36-year old Nick got on one knee and asked the Canadian native for her hand in marriage — and she said yes! "While I certainly had my fears [of being the Bachelor], I still followed my heart and put myself at risk," Nick said. "I'm glad I did".