HOT Shots
Every weekday morning during the Morning Hot Tub with G-Rant and Sherri K at 6:40, 7:40 and 8:40 you will hear Hot Shots! Hot Shots are compiled from of the biggest celebrity stories and scandal from Hollywood. The Morning Hot Tub will discuss, debate and disclose anything and everything they can find with Hot Shots.
HOT

SHOTS
Richard Simmons is doing "perfectly fine" contrary to reports he's being held hostage by his housekeeper ... at least according to cops. LAPD officers went to the 68-year-old's Hollywood Hills home 2 weeks ago for a welfare check ... this after at least one person contacted the cops and said Richard was being held hostage. Officers reportedly spoke to Richard at length and determined he is of "sound mind and perfectly fine." The visit comes on the heels of a popular podcast alleging Richard's being held against his will by his longtime friend/housekeeper because he hasn't been seen in over 1,000 days.
The last surviving cars from a famous suburban Chicago "Spindle" sculpture featured in the film Wayne's World are for sale on eBay. The cars, a 1967 Volkswagen Beetle and a 1976 BMW, have been in the Berwyn Arts Council's possession ever since the owners of Cermak Plaza shopping center took down the Spindle, a sculpture featuring eight cars impaled on a giant spike, in 2008. The council is selling the cars, which don't have engines or seats, on eBay. The cars, believed to be the only surviving pieces of the sculpture, are being sold as a set. Each features at least one missing window and 26-inch holes in their roofs and floors where they were impaled. The current bid is just over $2000 US.
The Backstreet Boys pulled 'N Sync's Joey Fatone onstage during one of their recent concerts in Las Vegas and began serenading him with their ballad "Shape of My Heart." Fatone decided to then take it upon himself to grab Nick Carter's face and plant a huge kiss on him. BSB shared video of the funny moment on their social media accounts and captioned it, "You're tearin' up the shape of our hearts tonight @realjoeyfatone." Fatone responded by sharing the same clip and tweeting, "You guys did a great job, proud of you guys!" He jokingly added, "And Nick, you have great lips.
Paula Patton and Robin Thicke's 6-year old son Julian begged for police intervention at a recent custody dispute- the estranged couple's nanny claimed in newly released audio of the 911 call from mid-February. You can clearly hear in the audio the nanny saying: "We need you guys to just intervene because we have a court order document that the child doesn't want to go with his father, he doesn't have to go, and now it's enforced. We need you to come and enforce the order. We have a restraining order, the person is within distance of the restraining order, he's in violation of it currently." The custody battle resumes in court next week.
The company owned by Mary-Kate and Ashley Olsen may settle a lawsuit by paying up to US$140,000 to a group of interns who claim they did the work of employees without payment. Former interns claimed they worked up to 50-hour weeks doing the same work as some full-time employees of the Olsen's fashion lines, The Row and Elizabeth and James. One former intern claims she was hospitalized for dehydration because of the job's demands. Under the proposed settlement filed last week in a New York court, each of the 185 members of the class-action lawsuit would receive US$530 for the work they performed at the twins' Entertainment Group.
Charlie Hunnam doesn't just hit the gym to work out. The Sons of Anarchy actor revealed that he also stays in shape by having lots of sex. "I try to do it all. I also try to make love as often as I can. That's an important part of fitness. There's no reason you can't be active at 70. I want to run up mountains at that age," Hunnam, 36, told Mens Health in a new interview. "We are supposed to be very active animals. It's our DNA. Sweating is how I change my oil every day. I just feel happier, more positive, energized, and disciplined if I work out. … I train a lot every day because I'm f--king crazy." Hunnam has been dating jewelry designer Morgana McNeils for 11 years.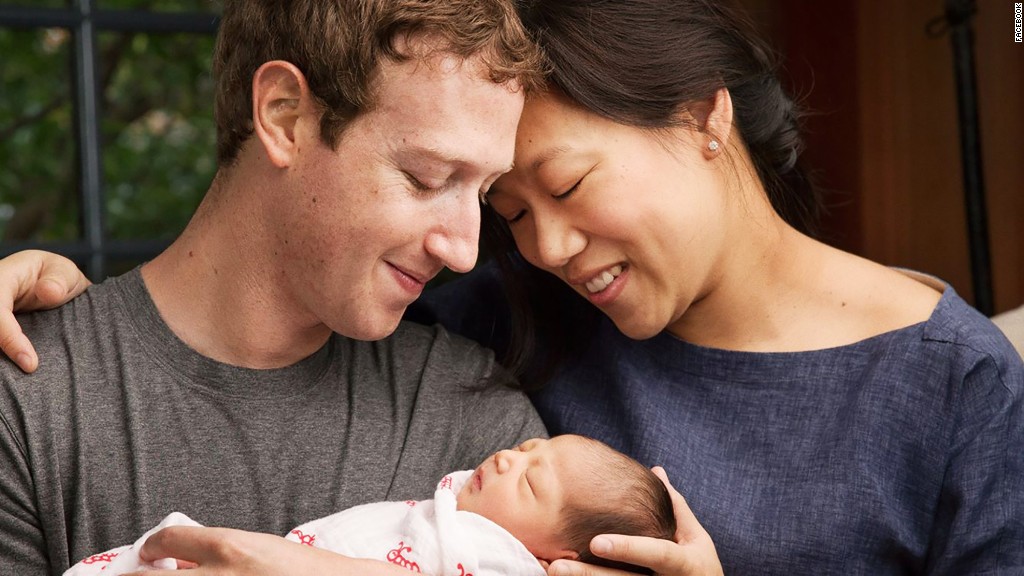 Facebook CEO Mark Zuckerberg's wife Priscilla Chan is pregnant with their second child, another baby girl—just as he'd hoped. The two are parents to daughter Max, 1. "Priscilla and I are happy to share we're expecting another baby girl!" Zuckerberg wrote yesterday on…Facebook (obviously). "After our difficult experience having Max, we weren't sure what to expect or whether we'd be able to have another child." The couple's daughter turned 1 just this past November.
Justin Timberlake can't stop the feeling—that someone else should have won Album of the Year. The Grammy winner didn't bite his tongue when he took to Twitter to praise Calvin Harris' new track with Frank Ocean and Migos. "While I'm at it...Frank Ocean had the REAL Album Of The Year with BLONDE. #NotFakeNews," he tweeted late Wednesday. As a refresher, Adele took home the Grammy Award this year for 25, beating out Beyoncé, Justin Timberlake, Drake and Sturgill Simpson. Frank Ocean, on the other hand, opted out of submitting his second studio album, blond, for Grammy consideration because of a lack of representation and what he considers a dated system.
Bravo Media has greenlighted Stripped where participants embark on a self-reflecting journey as they forego all material possessions – clothing, furniture, money everything they own. Each day, they may retrieve one item that they cannot live without. Expected to go about their daily lives by showing up to work, maintaining their families and keeping up with social circles
Stripped Rules & Regulations:
#1: Participants are stripped of everything they own.
#2: Their belongings are placed in a mobile storage container a half-mile away from their home.
#3: Only toilet paper, water, and food rations are provided.
#4: Each day, participants can retrieve 1 item from the container. Every choice counts.
*No competition. No prizes. 21 days to survive their own life. How will these ordinary people survive being Stripped?