HOT Shots
Every weekday morning during the Morning Hot Tub with G-Rant and Sherri K at 6:40, 7:40 and 8:40 you will hear Hot Shots! Hot Shots are compiled from of the biggest celebrity stories and scandal from Hollywood. The Morning Hot Tub will discuss, debate and disclose anything and everything they can find with Hot Shots.
HOT

SHOTS
Jennifer Garner and Ben Affleck are back from the brink of divorce, we hear from our sources. Though the actors (who announced their separation back in June of 2015) aren't back together, they have decided to keep working on their marriage after going through a recent rough patch that nearly led to a permanent split. A source close to the couple says it was a decision they both made: "There is always a chance of reconciliation. They love each other. They also really, really love their kids, and those kids love their parents."
While Rob Kardashian appears to be all smiles in his Instagram selfies with daughter Dream Renée, behind the scenes things are getting heated as he prepares for a custody battle with Blac Chyna. In fact sources close to the couple say to expect things to get ugly because Chyna wants full custody with Rob only getting visitations." Rob is reportedly never left alone with his daughter, who's 3 months old, and a Kardashian family insider adds that he is getting the full support of his family as he navigates his new life as a single dad. Rob is currently filming for Keeping Up with the Kardashians and an E! spokesperson said in a statement that production is "continuing to shoot with all the family members, and are covering Rob and his relationship with Chyna." However, Plans for season 2 of the former couple's E! reality show Rob & Chyna are currently up in the air.
Louis Tomlinson was involved in an altercation with paparazzi at LAX earlier this month, and a witness has come forward claiming Tomlinson punched her in the face. In a new video obtained by TMZ, Ana Becerra says she began filming the incident in question with her phone, which Tomlinson's girlfriend attempted to take from her. Becerra refused to surrender the phone and Louis came between the two, punching her in the face. Becerra claims she went to the hospital following the attack where she wa s diagnosed with a concussion. She plans to pursue legal action against the former One Direction singer. Becerra says Tomlinson's fans have harassed her on social media including making death threats and sending abusive messages to members of her family.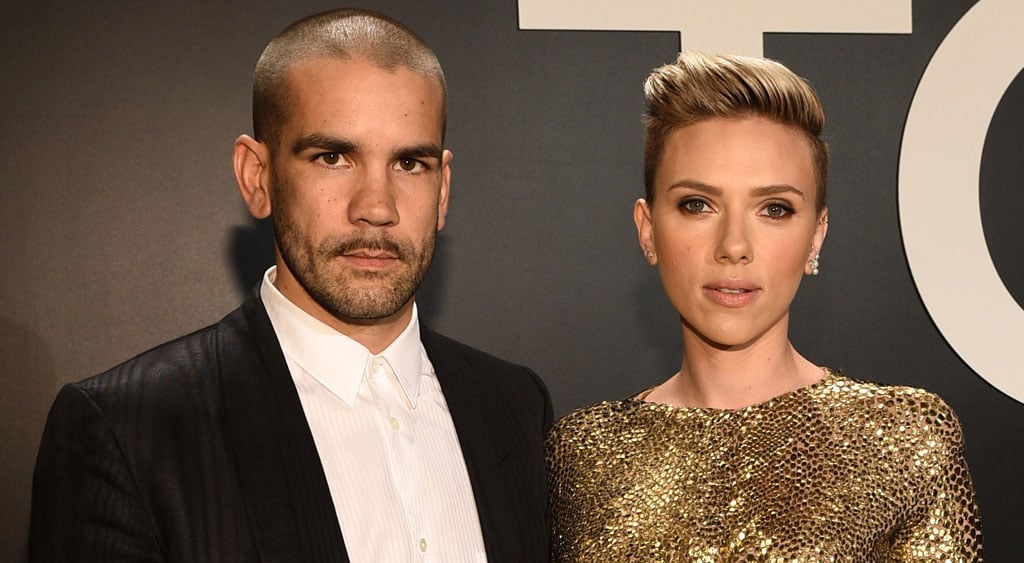 Scarlett Johansson's ex Romain Dauriac was "shocked" when the actress officially filed for divorce on Tuesday, this according to his lawyer. Hal Mayerson claims the two were in the middle of private negotiations when Johansson filed papers with the New York court on Tuesday, asking for joint legal custody and residential custody of their 2-year-old daughter, Rose Dorothy. So shocked in fact that Dauriac has asked the actress to withdraw her divorce filing for the sake of their daughter. A statement was released late last night on behalf of Romain Dauriac which reads: "It is indeed unfortunate, especially for our daughter, that Scarlett filed in Court and made our personal differences so public. I would implore her to withdraw her action promptly and go back, as uncomfortable as it might be, to the negotiating table. We are the parents of a lovely daughter whom we will continue to co-parent for many years and share her joys and sorrows as only a parent can."
Nicole Kidman has blamed her seal-like clapping at the Oscars last month on incredibly expensive jewellery. The actress has become the butt of many jokes and a laughing stock in social media memes after fans compared her odd applauding at the 89th Academy Awards to a seal flapping its flippers, and on Wednesday the star broke down her clapping technique. Nicole was rocking 119 karats of Harry Winston jewels and a vintage diamond Omega museum wristwatch -- pieces worth millions of dollars altogether. And, as presenters passed on awards to Oscar winners, she found herself in an unexpected dilemma -- because she was suddenly overcome with the fear of damaging the expensive jewellery. "I don't want to not be clapping, which would be worse right?" she said. "(People would think), 'Why isn't Nicole clapping?' So therefore I'm clapping but it was really difficult because I had this huge ring on, which was not my own but was absolutely gorgeous and I was terrified of damaging it!"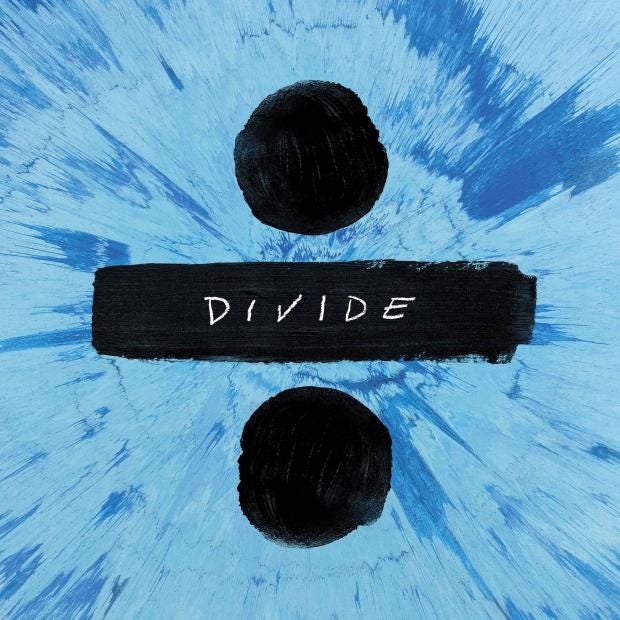 Ed Sheeran's new album ÷ (Divide) isn't just being played everywhere, it's also being watched everywhere. As of this past Sunday, Ed has racked up over a billion views of the songs and videos from the new album on YouTube. Ed's YouTube domination started in the beginning of the year with the release of the lyric videos, and then the official videos, for his two current hits, "Shape of You" and "Castle on the Hill." This past Friday, videos featuring the music for 14 tracks from the album were uploaded, and since then, those videos have hit a billion views collectively.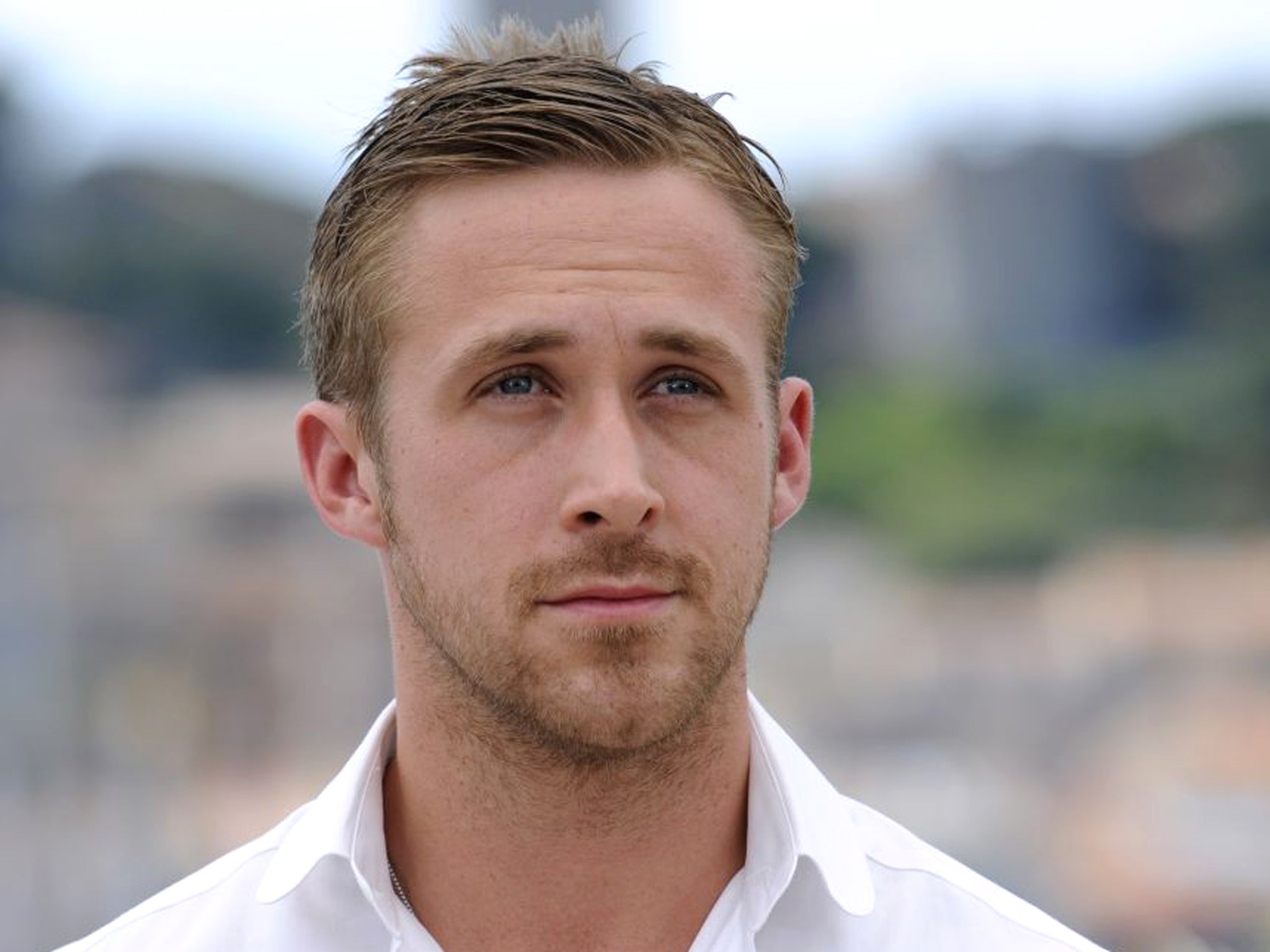 Ryan Gosling made an appearance at a German Awards show a few days ago…only it wasn't him. A Gosling impostor took the stage at a major German awards to accept a trophy for La La Land — much to the surprise of audience members Nicole Kidman, Jane Fonda and Colin Farrell. During the Goldene Kamera film and television awards on March 4 the host for the evening pumped up Ryan's appearance. So La La Land gets announced, and the host says "The directors couldn't be here today, but someone else agreed to take the award and we are very happy that he is here today, because he is the reason this movie is a success. One of the hottest stars in Hollywood … Here is the one and only Ryan Gosling!" The crowd erupted in cheers, but the man who emerged from backstage was someone who only slightly resembled Gosling. The look-alike accepted the trophy, grabbed the microphone and began speaking in a thick German accent. "Good evening, I am Ryan Gosling," he said. "I dedicate this award to Joko and Klaas, thank you very much. There is a saying in Hamburg, which is, 'bye, bye!'" According to a report, German comedians Joko Winterscheidt and Klaas Heufer-Umlauf coordinated the elaborate prank. They posted a video documenting how they pulled off the stunt on their YouTube account. The duo said in the video that they set up a fake talent agency to contact the Goldene Kamera organizers and promised that the Canadian actor would attend if he won an award, the Daily Dot reports. Per the website, the pranksters claimed that he would need to skip the red carpet and head straight backstage, so the first time event organizers got a good look at him was on stage.
There's a parody movie of Rob Ford coming out and some people are pissed. The movie poster for the movie, Filth City, shows a Rob Ford look-a-like, named Mayor Hogg, smoking a pipe under a banner which says: "The crime rate is high, so is the mayor." Inspired by the former mayor's crack scandal, it's a new Canadian-produced movie, which will premier March 25. The movie trailer boasts it was "inspired by true" events and has a classic line: "There's a video of the mayor smoking crack." It's an exaggerated story line with guns and shootings but the part about a crack video on a cellphone certainly is not make believe. His widow doubts Rob Ford would have cared. "I don't think so," said Renata Ford said. "There were so many videos out there that were not good that I doubt this one would make a difference." What could ever top the "crack smoking" video? Rob's brother Doug however, is furious, saying the movie was made by "scumbags" who are "taking advantage of someone who was ill for profit" and "who misrepresented who Rob was and what did happen."
Jennifer Lopez appears to be off the market again! According to several reports, JLo is dating former Baseball star Alex "A-Rod" Rodriguez. In fact, they've been dating for a few weeks. Alex has been around her family and she really likes that he is a dad. She is aware, though, that he is a ladies' man too and is being cautious. For now, it's just fun. She is single and enjoys dating. A rep for Rodriguez had no comment while a rep for Lopez has yet to comment.