HOT Shots
Every weekday morning during the Morning Hot Tub with G-Rant and Sherri K at 6:40, 7:40 and 8:40 you will hear Hot Shots! Hot Shots are compiled from of the biggest celebrity stories and scandal from Hollywood. The Morning Hot Tub will discuss, debate and disclose anything and everything they can find with Hot Shots.
HOT

SHOTS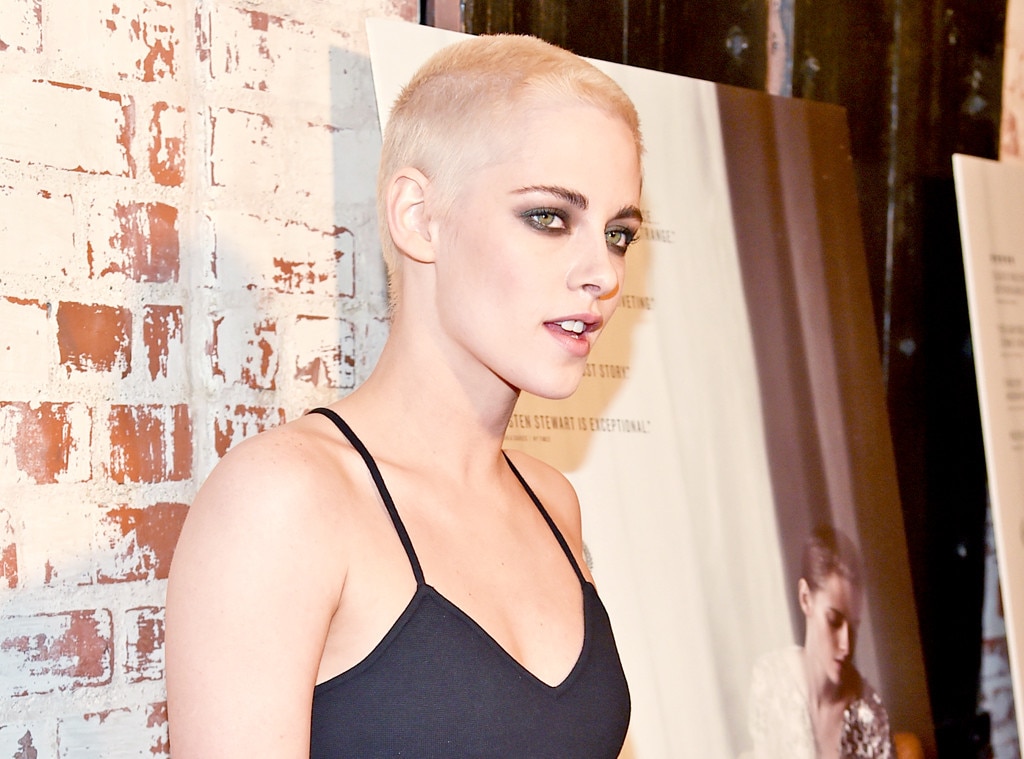 Kristen Stewart is one committed actress. The 26-year old star debuted an edgy buzz cut in LA yesterday. And not only did K-Stew shave off her locks, but she also went platinum blonde! Just yesterday, Stewart was spotted with a brunette bob at a special L.A. screening of her film. "What a difference a day makes #kristenstewart so punk," explained Jillian Dempsey, who did Stewart's makeup for Tuesday's event. Her hair transformation is rumored to be for a new role. She basically looks like Eminem.
Disney has confirmed that Indiana Jones 5 is definitely happening – and set a release date of July 19, 2019. Harrison Ford is returning to the title role and Steven Spielberg is directing. The pair last teamed up for 2008's Indiana Jones And The Crystal Skull. Kathleen Kennedy and Frank Marshall will serve as producers. Disney's chairman Alan Horn said in a statement: "Indiana Jones is one of the greatest heroes in cinematic history, and we can't wait to bring him back to the screen in 2019. It's rare to have such a perfect combination of director, producers, actor and role, and we couldn't be more excited to embark on this adventure with Harrison and Steven."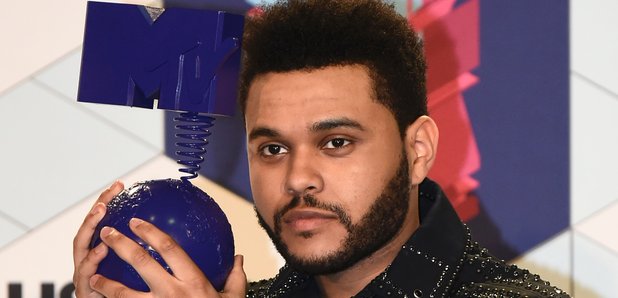 It seems The Weeknd won't rest until his domination of the fashion industry is complete.
The artist is officially launching a new limited-edition Starboy fashion collection, complete with items such as t-shirts, hoodies, bombers and even "dad hats". Clothing from the line will only be available on a first come, first serve basis in pop-up shops within six European cities from March 10 – 12 so the only way we can buy them is through resale.
Scarlett Johansson has filed for divorce from her French husband Romain Dauriac, officially seeking the end of their two-year marriage. The actress' attorney, Judith Poller, served the divorce filings to Dauriac's lawyer, Harold Mayerson, on Tuesday. The couple shares 2-year-old daughter Rose Dorothy Dauriac and custody may be an issue. 32-year old Scarlett was first linked to Dauriac after they were spotted on a lunch date in New York City in October 2012. The actress and the journalist secretly wed in a private wedding ceremony in 2014.
Ed Sheeran says he hooked up with some of Taylor Swifts squad while they toured together in 2013. "Taylor's world is celebrity," he tells Rolling Stone magazine. "I was this 22-year-old awkward British kid going on tour with the biggest artist in America, who has all these famous mates. It was very easy...I would often find myself in situations just kind of waking up and looking over and being like, 'How the f--- did that happen?'" Reports linked Ed and Taylor romantically at the time, but the singer says that although they are very close friends and their relationship has never gone further.
Ed is now dating his high school sweetheart Cherry Seaborn, while Taylor is believed to be single.
Early autopsy results on George Michael couldn't peg what caused his Christmas Day death, but on Tuesday, a UK coroner announced the 53-year-old singer had died of natural causes, spurred by a fatty liver and "dilated cardiomyopathy with myocarditis" (a clinical way of saying heart disease). Michael's partner, Fadi Fawaz, had put up a bunch of tweets insinuating suicide right after his boyfriend's death; Fawaz later said he'd been hacked took down the posts. A rep for Michael had mentioned heart failure was the cause after the initial autopsy. A fatty liver could have any of a variety of causes, including drinking too much, a bout with hepatitis C, being overweight, or taking certain medication. "I think his body just gave up," Michael's former partner, Kenny Goss said over the weekend. Goss adds that now the family can move on with making final arrangements, saying, "We just want closure, we want the funeral to happen."
On the heels of collecting six Oscars for La La Land, Ryan Gosling will be bringing First Man to the screen for Universal on Oct. 12, 2018. The movie will follow NASA's mission to land a man on the moon, centering around Neil Armstrong and the years 1961-1969. Gosling will play Armstrong. The movie will explore the sacrifices and the cost—on Armstrong and on the nation—of one of the most dangerous missions in history.
Robin Thicke and Paula Patton have decided it's better to get along than wage war, and that's why they are on the verge of settling the mega custody war. Sources familiar with the situation are saying Robin and Paula are far along in working out the details of their custody arrangement. It's been a difficult process for both parties. Paula got a restraining order against Robin after their 6-year-old son, Julian, complained to school officials his dad was using excessive physical force. Robin was limited to 3 visits a week with a court-appointed monitor present. Cops have been called and accusations hurled, including Paula's claim Robin was trying to influence the monitor by giving him free sushi ... something Robin denied. They were scheduled to continue their legal battle Monday, but the case was taken off calendar. Neither side would comment, but we're told they're now very close to resolving custody.
Joe Manganiello went DIY to show how much he loves Sofía Vergara. "I wrote her a book as a gift for our first anniversary," the "Magic Mike" star said in a recent interview. "It was about how we met, as well as our courting." The love story was a whopping 40 pages long. "I love my wife a lot," he gushed. The couple started dating in 2014 and was married on November 22, 2015. In the interview, Joe also reminisced about how one of Vergara's "Modern Family" cast members helped make the connection between the gorgeous duo. "I was on a press tour when I found out Sofía was single," he recalled. "I got her number from Jesse Tyler Ferguson, then flew to New Orleans to take her on a date." And the rest is history.