HOT Shots
Every weekday morning during the Morning Hot Tub with G-Rant and Sherri K at 6:40, 7:40 and 8:40 you will hear Hot Shots! Hot Shots are compiled from of the biggest celebrity stories and scandal from Hollywood. The Morning Hot Tub will discuss, debate and disclose anything and everything they can find with Hot Shots.
HOT

SHOTS
British actress Emma Watson hit back at critics who said she betrayed her feminist ideals by posing for a revealing picture in Vanity Fair magazine. The magazine's photo shoot showed Watson in an open, white crocheted bjacket with no bra or shirt underneath. Emma, the "Harry Potter" movie series co-star, and pioneer of the HeForShe campaign to make men advocate for feminism, talked about the photo shoot for the magazine while promoting her latest film, the Disney live action "Beauty and the Beast." "It just always reveals to me how many misconceptions and what a misunderstanding there is about what feminism is," she said in an interview with Reuters. Feminism is about giving women choice. Feminism is not a stick with which to beat other women with. It's about freedom, it's about liberation, it's about equality. I really don't know what my tits have to do with it. It's very confusing. I'm confused. Most people are confused."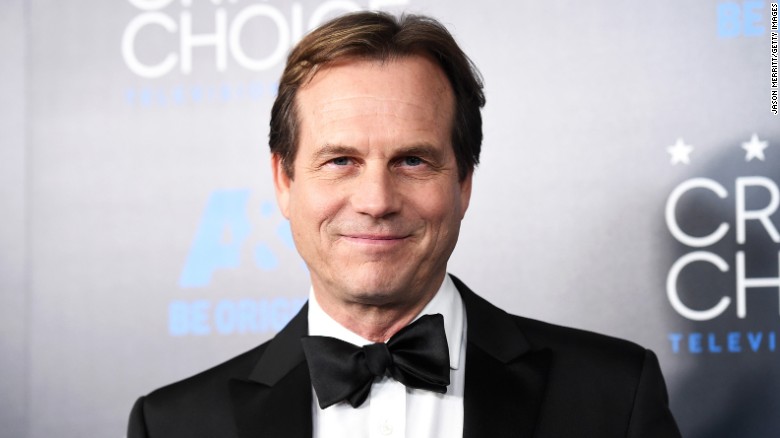 Bill Paxton's death was triggered by an aneurysm that required surgery which resulted in a fatal stroke. According to the death certificate, Paxton had just undergone valve replacement surgery to correct the aortic aneurysm problem when complications arose later and he suffered a stroke. According to the death certificate, Bill had the surgery on February 14th and died on the 25th. The 61-year-old actor died February 25 at Cedars-Sinai Medical Center in L.A.
The Chainsmokers boast three songs in the Hot 100's top 10 -- "Something Just Like This" (with Coldplay), "Paris" and "Closer" (featuring Halsey) -- becoming just the third duo or group ever with three simultaneous top 10s. The Chainsmokers join elite company as only the third duo or group to log at least three concurrent top 10s, following The Beatles and Bee Gees, dating all the way back to 1958. Not bad for two guys who went mainstream with that selfie tune.
Pete Davidson took to social media on Monday, March 6, to reveal that he's sober for the first time in almost a decade. "Just wanted to let you guys know I'm okay. I know I've kinda been missing, on social media and on the show. I quit drugs and am happy and sober for the first time in 8 years," the Saturday Night Live star, 23, shared. "It wasn't easy, but I got a great girl, great friends and I consider myself a lucky man. I'll always be here for you guys, I promise. Remember to never give up hope because sometimes that's all we got. We are a family and I appreciate all your love and support. It's nice to be back in action."
Chrissy Teigen penned an essay for Glamour, in which she opened up about her secret battle with postpartum depression after welcoming daughter Luna, 10 months, with husband John Legend. According to Chrissy, she felt excruciating pain in her back and in her wrists. During that time, she said she was "short" with people, "didn't have an appetite" and "burst into tears" at any given moment She said "My doctor pulled out a book and started listing symptoms. And I was like, 'Yep, yep, yep.' I got my diagnosis: postpartum depression and anxiety. I remember being so exhausted but happy to know that we could finally get on the path of getting better. John had that same excitement." Though she has a better grip on her post-pregnancy anxiety now, Chrissy explained that she still struggles with postpartum. "I also just didn't think it could happen to me. I have a great life. I have all the help I could need: John, my mother, a nanny. But postpartum does not discriminate. I couldn't control it,"
The song as old as rhyme has a fresh sound and look. Disney released the new music video for Ariana Grande and John Legend's take on the Beauty and the Beast theme song, "Beauty and the Beast." Out March 17, the reimagining of the classic Disney animated film stars Emma Watson as Belle and Dan Stevens as Beast.
Adele is pretty much a perfect superhuman, but her weakness has finally been revealed: mosquitoes. At a recent show in Brisbane, Australia, some unwanted visitors of the insect variety joined Adele on stage. Upon seeing the mosquitoes, she promptly freaked the f**ck out. "I'm sorry, I'm not Australian, I don't like bugs!" Adele yelled as she fought off her intruders. "It was sucking my blood, it was sucking my blood!" And then she ran away from the mosquitoes, screaming.
Louis Tomlinson has no worries about his immigration status after getting arrested for allegedly roughing up a paparazzo and a woman at LAX ... even if he's convicted. Louis-- who has an entertainer visa -- will not be flagged or blocked from U.S. entry, because even if he's charged ... it will be a misdemeanor "simple" battery. Under immigration law, Louis' status could be compromised if the crime involves moral turpitude or great bodily harm, but neither applies in this case. There are countries -- like Canada -- that are super strict and sometimes block people who have even misdemeanors on their records.
In a conference with the U.K.'s press association over the weekend, Netflix CEO Ted Sarandos said the company is in "very preliminary" talks with Amy Sherman-Palladino and Dan Palladino for more Gilmore Girls in the future. "We hope," the Netflix CEO said when asked about more Gilmore episodes. "We obviously loved the success of the show, fans loved how well it was done, it delivered what they hoped...the worst thing is to wait a couple of years for your favorite show to come back and for it to disappoint you, but they sure delivered and people were really excited about more, and we have been talking to them about the possibility of that." Share Quote. The 2016 Netflix revival of Gilmore Girls consisted of four 90-minute episodes, one for each season of the year. It featured cameos from nearly every cast member as well as new guests, and touched upon every character's life since 2007.