HOT Shots
Every weekday morning during the Morning Hot Tub with G-Rant and Sherri K at 6:40, 7:40 and 8:40 you will hear Hot Shots! Hot Shots are compiled from of the biggest celebrity stories and scandal from Hollywood. The Morning Hot Tub will discuss, debate and disclose anything and everything they can find with Hot Shots.
HOT

SHOTS
The child star currently playing Shailene Woodley's son in TV drama Big Little Lies has been cast as the young Sheldon Cooper in a Big Bang Theory spin-off. Iain Armitage, who's eight, will take on the mathematics genius role Jim Parsons has made famous, while Zoe Perry is in talks to play Sheldon's mother. That will be perfect casting as Perry is the daughter of Laurie Metcalf, who currently plays mum Mary Cooper on the hit sitcom. Sheldon will be co-written by The Big Bang Theory creator Chuck Lorre. Parsons will serve as an executive producer.
Adele confirmed that she and longtime love Simon Konecki have said "I do" during a concert in Brisbane, Australia. While talking with the audience about her hit song "Someone Like You" the 28-year-old singer mentioned "Obviously I can't go through with those feelings because I'm married now. I've found my next person." Adele previously hinted that she had tied the knot while accepting the Grammy Award for album of the year for 25.
It's a girl for Natalie Portman! The Oscar-winning actress, 35, and her husband Benjamin Millepied have welcomed their second child together. Her rep released a statement over the weekend saying "Natalie Portman and her husband Benjamin Millepied welcomed a baby girl, Amalia Millepied, on Feb. 22. Mother and baby are happy and healthy." Natalie Portman and French choreographer Millepied, 39, are already parents to son Aleph, 5. They married in 2012.
Lamar Odom was spotted hugging a Khloe Kardashian look-alike while out and about in Beverly Hills on Friday. But his rep confirms to that the woman in question is a personal assistant, not a romantic interest. Odom's assistant has long blonde hair reminiscent of his reality star ex's. In one photo, the pair hugged tightly, leading onlookers to wonder whether there might be a romance between the two. He has a type it would seem.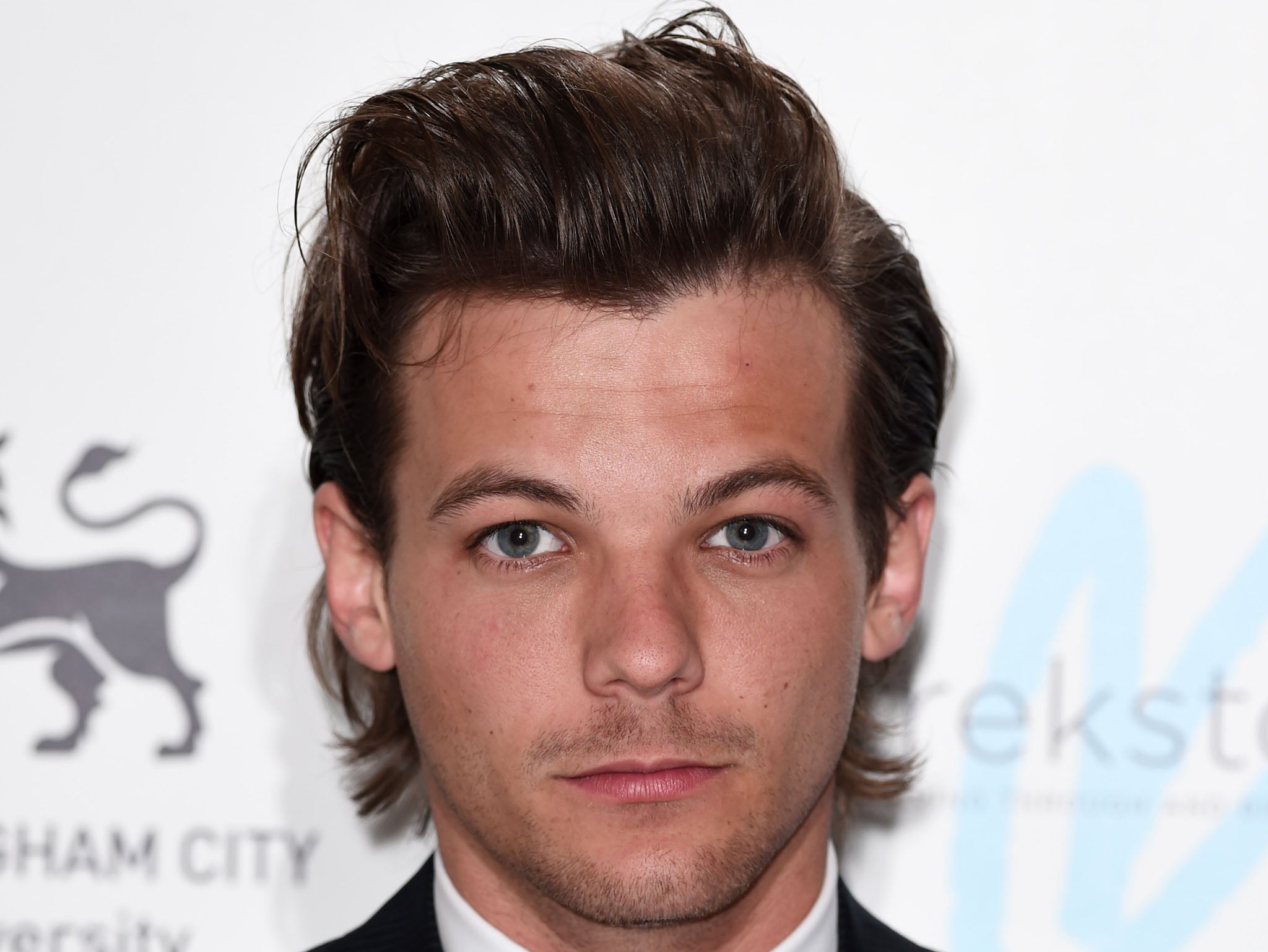 Louis Tomlinson was arrested on Friday night after getting into a physical altercation with a photographer at Los Angeles International Airport. The 25-year-old former One Direction singer was arriving at LAX with his girlfriend Eleanor Calder when he allegedly pushed a male paparazzo, who fell and and claimed he had injured himself. According to the Los Angeles Police Department, Tomlinson was in the baggage claim area where he was "surrounded by paparazzi." After "one of the paparazzi fell and he claimed he hurt himself," Tomlinson was placed under citizen arrest. The incident happened at 11:45 p.m. PT, according to a booking record, Tomlinson was arrested on misdemeanor battery charges and booked at a nearby LAPD station at 12:38 a.m. PT on Saturday and released nearly an hour later at 1:32 a.m. PT. He is due in court on March 29, according to the booking info. "The paparazzi provoked and caused an altercation that occurred with Louis at the airport this morning," Tomlinson's lawyer Martin Singer said in a statement. "This is not the first or last time that a paparazzi has created an altercation with a celebrity. While the altercation was going on with the paparazzi, three other individuals were attacking his girlfriend during the incident and he came to her defense."
Julia Roberts' Pretty Woman character, Vivian Ward, was supposed to die of an overdose in the original ending of the classic 1990 film, former Walt Disney Studios chairman Jeffrey Katzenberg revealed on Thursday, March 2. "I can't tell you how much time was spent debating," Katzenberg said at a Q&A session. "As a script, Pretty Woman was an R-rated movie about a hooker on Hollywood Boulevard. By the way, in the original version — it's pretty dark — I think she died of an overdose." The film studio executive explained that Disney wasn't thrilled with the grim ending — for obvious reasons. "Convincing [people] that we should make that at the Walt Disney Co., and that it's a fairy tale and a princess movie, a lot of people had a hard time seeing it," he said. "But, as they say, the rest is history." In the end, Pretty Woman turned out to be a huge success (and made Roberts into a superstar) and remains Disney's highest-grossing R-rated film to date.
That '70s Show actor Danny Masterson is under investigation for allegations of sexual assault, according to multiple media reports. Three women say they were assaulted by Masterson in the early 2000s. Masterson denies the allegations. The actor is a longtime Scientologist and the investigation was first reported by Tony Ortega, a journalist who runs the anti-Scientology outlet The Underground Bunker. According to Ortega's report, the women are former Scientologists and were pressured by the organization not to report the attacks to police. Former Scientologist and actress Leah Remini, whose A&E docuseries Leah Remini: Scientology and the Aftermath explored claims of abuse by other former Scientologists, told Ortega that she spoke to one of the alleged victims. Remini told Ortega: "I met with the LAPD. I met with Detective Reyes, and I told her these victims deserve to be heard."
Ed Sheeran has done it again: the singer's latest album, Divide, smashed a number of Spotify streaming records with its Friday release — including one of his own. According to the streaming music service, Divide now holds the title for highest number of first-day streams for an album with 56,727,861 streams, which is nearly twice the amount of the previous record holder, The Weeknd's Starboy (29 million). In addition, "Shape of You," one of the first two tracks off the album, achieved the highest one-day streams for a song with 10,123,630, besting its own record. of 7, 940, 950 streams from January when it premiered. Collectively, Ed is also Spotify's most-streamed artist over the course of a single day — his music repertoire was streamed 68,695,172 times on Friday.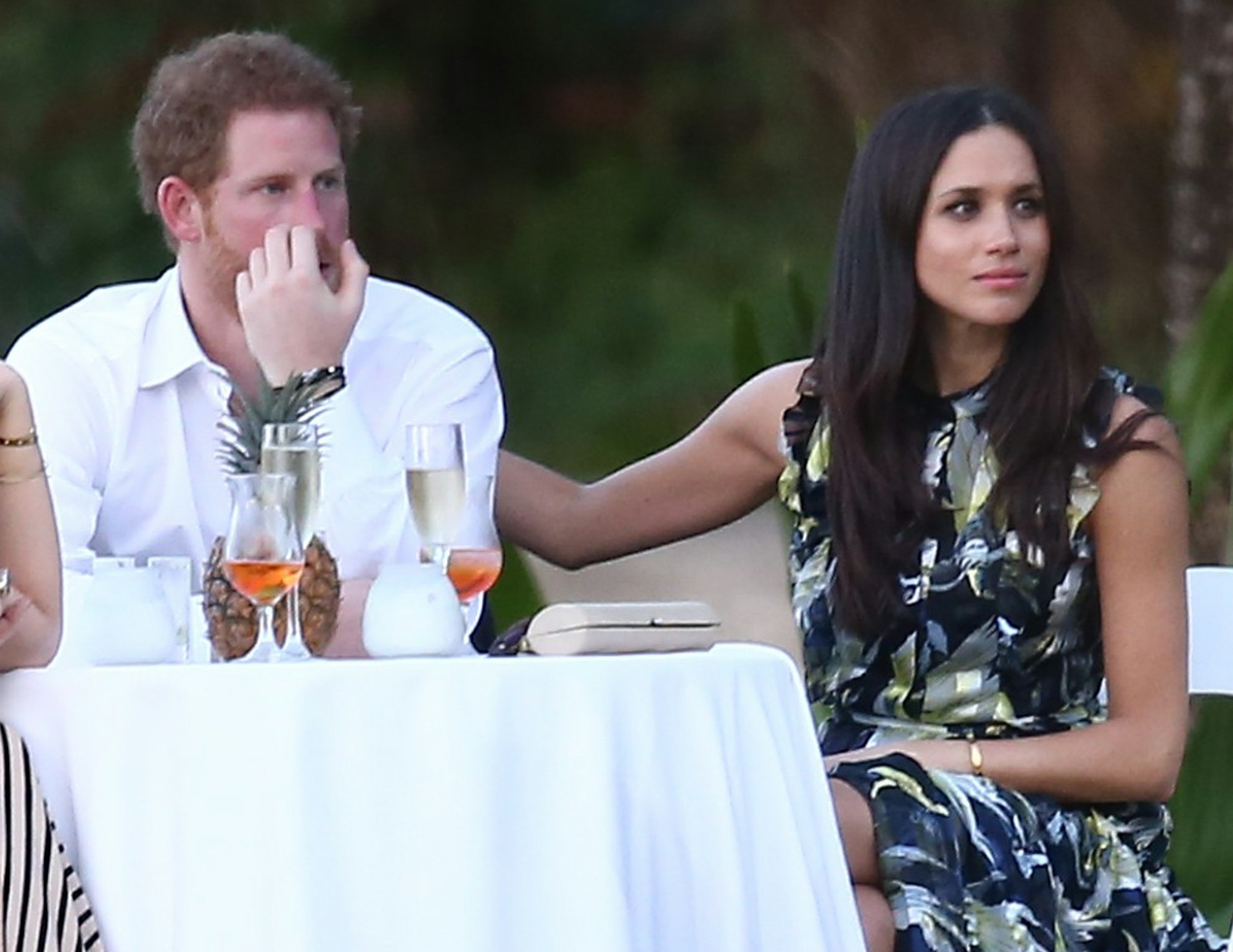 Prince Harry brought Meghan Markle as his plus one to a close friend's wedding in Montego Bay, Jamaica. The Suits actress and the Prince have been dating since the summer, and from the reports and pictures that trickled out from the wedding it seems they are more enamored with each other than ever. Harry's childhood friend Tom Inskip married literary agent Lara Hughes-Young at a local church and partied at the Round Hill Hotel and Villas, but the bride and groom were slightly eclipsed by their royal guest. Clad in a floor-length floral dress, Markle was affectionate and bubbly all night long with the Prince, who was one of 14 ushers and was decked out in a navy blazer and trousers. The wedding is considered to be a public coming out for the couple, with one observer telling People magazine: "Harry and Meghan seem very much in love." Markle spent most of January and February in London with her royal beau, staying at his Nottingham Cottage in Kensington Palace.